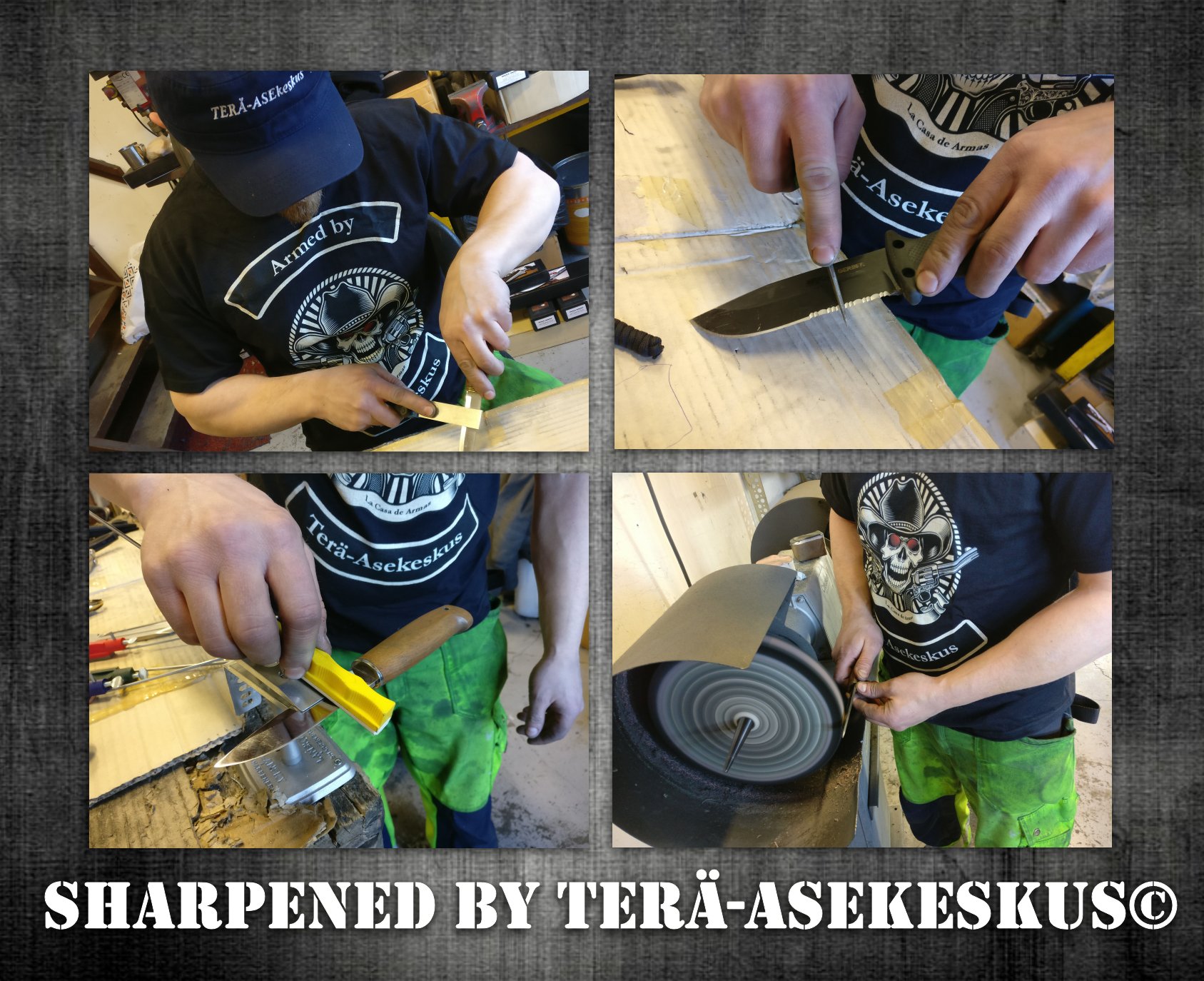 Sharpening and maintenance service of knives includes and works as follows:
– We sharpen all blade types with high expertice
– We can fix small cracks and scratches from blades
– We can do re-polishing and matt polishing to all blades
– Maintenance and polishing of the dodge and pommels, reattachment
– We can re-attach loosened blades to the handel.
– restoration of knives with leather handles
– All steps are carried out manually
Basic sharpening to a blades that does not have other errors is 25 €. In other cases the prices varies depending on the condition of the blade and the amount of needed repairements.
Workorders and price inquiries: 0406816255
Knife can be brought in to our store directly or it can be sent by mail with a cover letter to us:
Terä-Asekeskus©, Ltd.
J&P Raunion Automaatit Oy
Keskustie 9-11
05400 Jokela